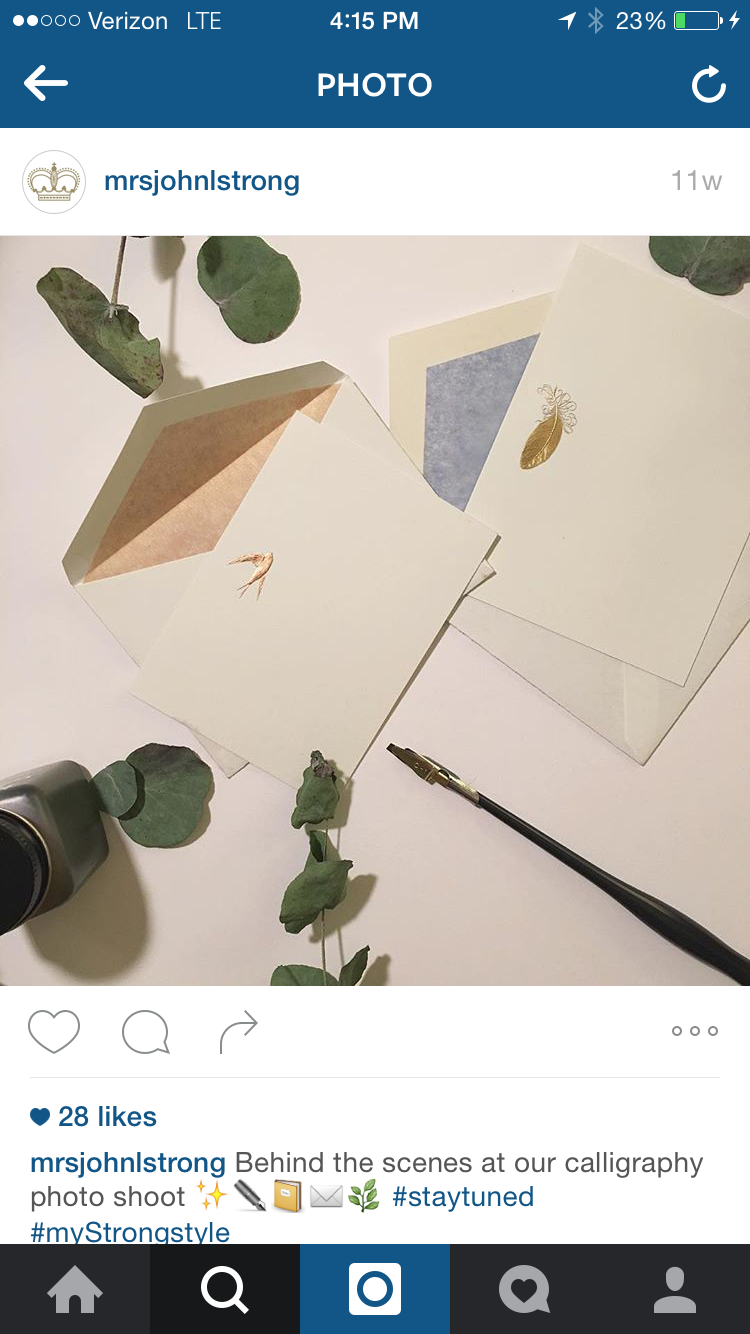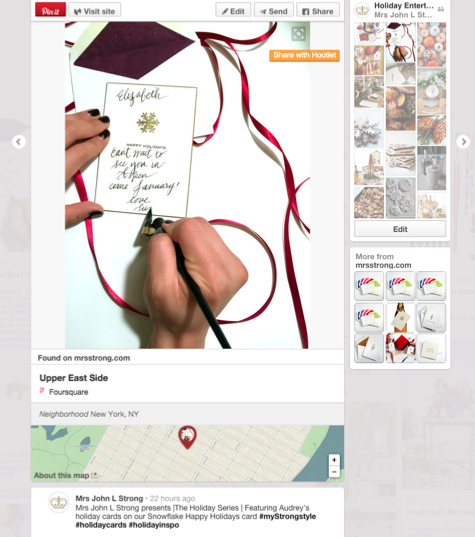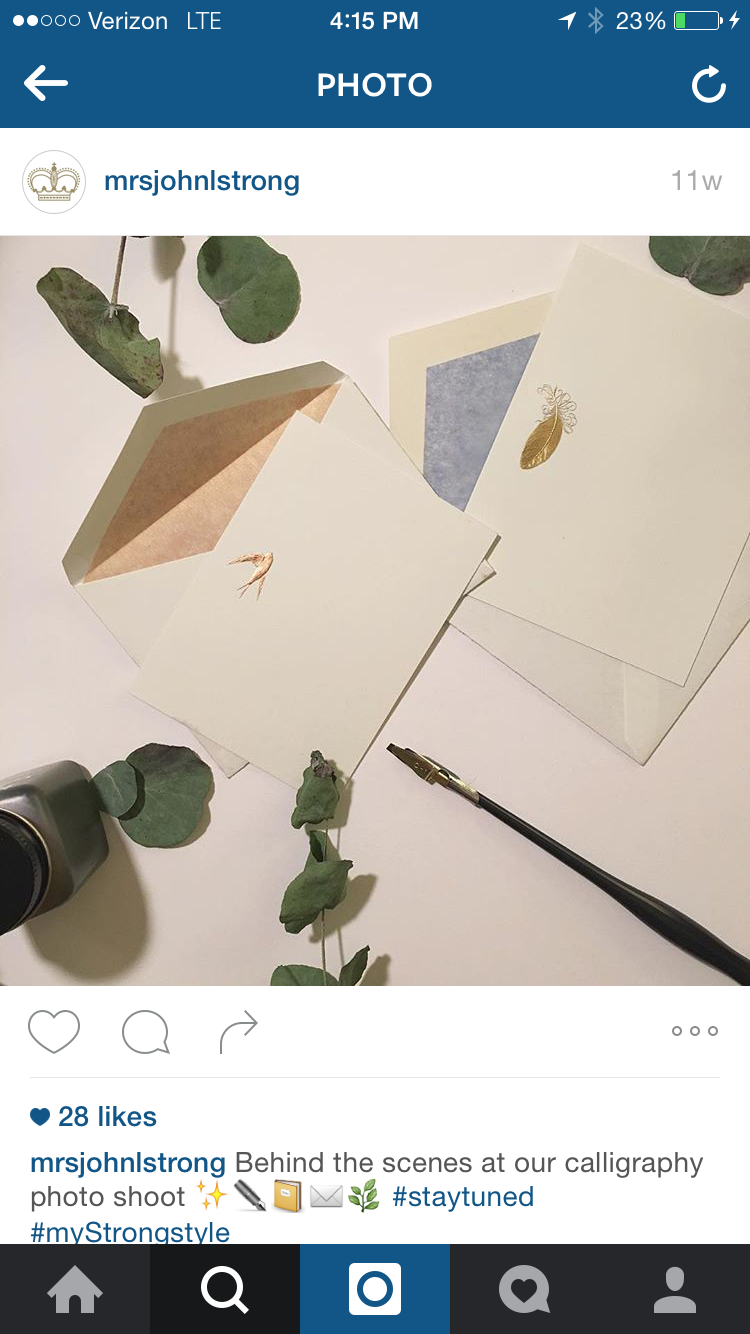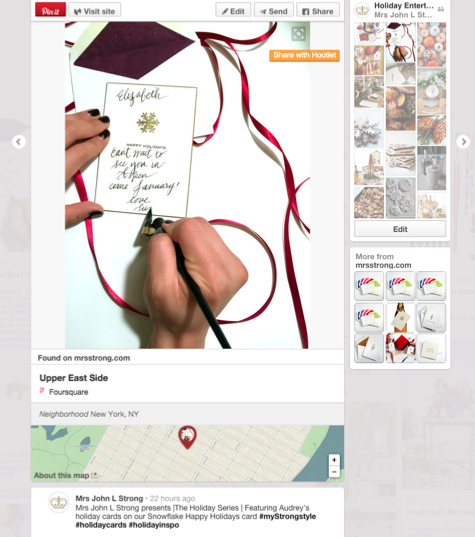 mrs. john l. strong
client
Mrs. John L. Strong, a heritage Madison Avenue-based stationery brand, needed to grow its customer base and drive traffic to its website to increase e-commerce sales.
strategy
Nylon Consulting identified a new sales channel for the brand through the shopping app Spring. We also took over the brand's social media channels, focusing on customer acquisition and content creation. We launched Facebook and Pinterest advertising and implemented coding to the brand's website so we could track sales from click-throughs.
results
100% of customer acquisition on Spring were new customers. For less than $500/month, Nylon Consulting was able to grow the brand's Facebook audience by over 200% in 3 months. Advertising on Pinterest increased impressions for the brand by nearly 3,000% in less than one week.